Details (e.g., entry forms and results) of running races (e.g., 5K, 10K, 10M, half marathon), both road races and multi-terrain, near North East England: Northumberland, Tyne and Wear, County Durham, Yorkshire, Cumbria, ... . Generated: Tue 26 Jul at 13:48:51 BST
Make a note of www.northeastraces.co.uk and go there if you can't get to this website.
New time for the Hexham Half. According to a post on the race's Facebook page, the Hexham Half Marathon will now start ar 0900.
New 10K visiting the top of Nunburnholme Wold.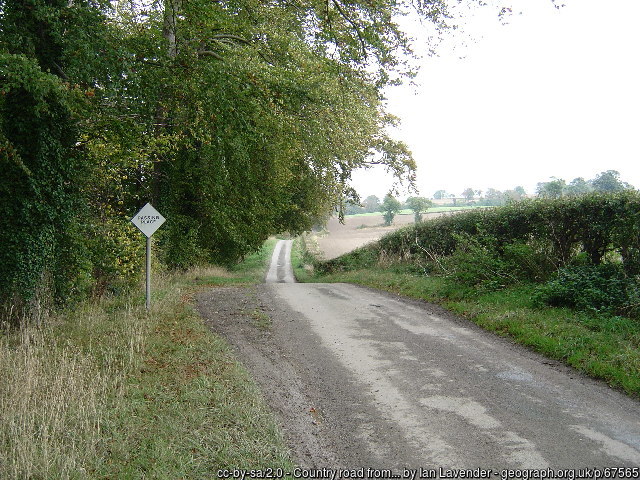 The inaugural Top of the Wolds 10K Challenge takes place next year on June 4th. "The race starts from Warter, which is a village that is about 4 miles east of Pocklington." "From Warter, the race route heads out along a scenic backwater lane, towards the village of Nunburnholme, which itself is part of the Yorkshire Wolds Way. Take a left turn to climb Nunburnholme Hill with its spectacular and far-reaching views. Have a well-earned drink at the half way stage, before leaving the road and hitting the Bridleway trail, descending through the Woodland section. Finally, as you emerge into the sunlight, take a right turn and return to Warter village." This photo of the road between Warter and Nunburnholme is by Ian Lavender.
How runbritain processes results. Here's a link to a blog post describing how results are added to runbritain.
Latest postal/online entry forms for 2016. Yorkshire 10 Mile, Littondale Fete 4 Mile Road Race, Stan's Toffee Run, Run Durham Hamsterley 10 Miler, Jim Dingwall 10K, Kirkstall Abbey Trail Running Festival, Bramley 10K, Powburn Show Hill Race, Staveley 10K, Urban Trail Runner Race 3 - Middleton Woods.
Latest postal/online entry forms for 2017. Top of the Wolds 10K Challenge, Leeds and Liverpool Canal Canter, Bolton Abbey Trail Festival (Sunday), Bolton Abbey Trail Festival (Saturday), Lindley 10K, BHF Harewood House Half Marathon, Carlisle City Urban Trail, Bridlington Easter 5 Mile Dash, Yorkshire Half Marathon-Sheffield.
Recent results. Bingley Show Trail Race, Gerry Kearsley Summer Handicap, Northumberland Coastal Run, Great Yorkshire Run - Harrogate, Todmorden Park 5K Series Race 3, Durham City Run 10K and 5K, Milton Arms Park Race, Priory 10K and 5K, Run Northumberland Wallington 10K, Summer Coast Road 5K, Kelso 10K
Missing results. Please email me if you know where there's a web page giving the results for: Burton Constable Hall 10K Trail Race, Yorkshire Wolds Half Marathon, Cancer Charity Fun Run 5K, Summer 4 Seasons 10K, The Jane Tomlinson 5K Canal Race, Bentham Beagles Bash 10K.
Keep up-to-date. Follow @northeastraces on twitter as it's sent a tweet whenever there's a new entry form or a new set of results.
About this website. Every 15 minutes, the contents of www.northeastraces.com is copied to www.northeastraces.co.uk. So you can use either. One is in the USA: the other is in Amsterdam. If you have configured preferences on this website, you'll need to do that again on the other website. Details about how to use this website (including its use of cookies) can be obtained by clicking this About link. If you find information on these pages that is wrong or missing, please email me. Also email me if you want to send praise!
Other regional lists. For races near Oxfordshire, visit www.oxonraces.com. For Sussex, visit www.sussexraces.co.uk.
---